Acheron (HIP 21960) is a B3 IV Blue subgiant located 1553 ly away from Sol System.
Overview
Acheron is 11.6 M☉ (solar masses) in size and approximately takes 5.387 days to rotate.
Orbit
Tromulsan
An A-Class arid world with 13 asteroid moons.
Osoketh
A warm J-Class minigiant with 49 asteroid moons and 4 moons
Adelaide
A warm O-Class superoceanic world. Candidate world for terraforming.
Mundell
A temperate N-Class ice subgiant with 18 asteroid moons and 1 moon.
Bierth
A cold A-class world with 1 moon.
Cicerio
A warm J-class gas giant with massive rings, 16 asteroid moons, and 3 moons.
Zanuela
A cold A-class aquaria world with rings and 1 moon.
Gallery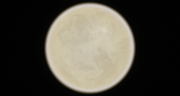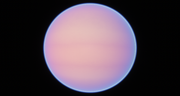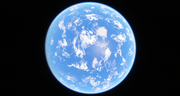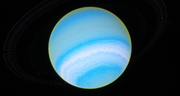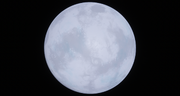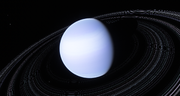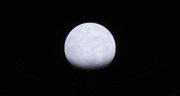 Community content is available under
CC-BY-SA
unless otherwise noted.