Calcidi(RS 8474-1353-7-1372798-14A1, Version 0.9.8.0) was a Hot S-Class World when It was visited in 2140. From Surface Samples, It is suggested It was Once like Polini But stripped of life. After Terraforming in 2460, It Became A Small E-Class World.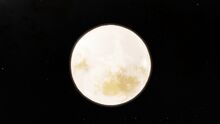 Calcidi Orbits Peltara In a 16.81 Earth Day Orbit, And Was Tidaly Locked Before Terraforming Began.
Calcidi is named after the Polinian God of Death.
Stats
Pre-Terraforming
Mass: 0.003 M⊕
Diamater: 2201.5 km ( 0.172 D⊕)
ESI(Earth Simmilarity Index): 0.292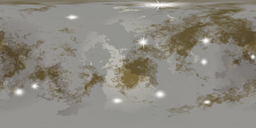 Gravity: 0.9902 m/s2 (0.10092 g)
Temperature: 406.01 Co
Post-Terraforming
ESI: 0.86
Temperature: 40 Co
Weapons
Calcidi holds a large majority of the Polinian Empire's weapons. Here are the most notable held on Calcidi:
Enigma, A Galactic Super-weapon
42 Shapeshifters, 2 of which are at full power.
W.I.P
Community content is available under
CC-BY-SA
unless otherwise noted.