Talou (RS 8474-1792-8-9505138-464) is a red dwarf star in the Milky Way galaxy.
Overview
The system has five planets and acts as a port/stopover for travellers to either refuel their ships or rest for a little before continuing on their journeys. There is also a mining operation stationed here as well.
Talou is quite ancient, having formed around 10.6 billion years ago. The system seems to have remained completely undisturbed for all its life prior to its discovery as no structures or ruins have been found.
Discovery
The system was discovered 4237 by an exploration team who were investigating the local neighbourhood of the star J1407, only being 9 lightyears away from J1407.
Because of the amount of resources that were scanned in the system, mines were established throughout it as a good amount of resources could be exploited here and shipped across the galaxy for various uses.
Orbits
Elyctum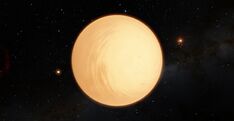 First planet in the system. Elyctum is a tidally locked desert world, with a large hurricane covering most of the star facing side. Rapid dust storms rage across the planet at high speeds which are caused by the cyclone. Despite its harsh conditions, mining stations have been built in the twilight region between the day and night sides. Most of these stations are automated however workers staying in underground housing bunkers occasionally check up on them. These bunkers are equipped with a bed, a television, a kitchen, a communicator and a small farm with soil taken from Earth so vegetables can be grown. These farms have artificial lights above them in order to let plants grow as well as a shower system. The quality of life in these bunkers is certainly not the best as there is limited space to go and water is recycled and cleaned out so there never any properly fresh water. The bunkers are constantly air conditioned.
Tekka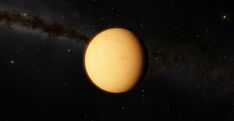 Tekka is a Venus-like world, plagued by acidic rainstorms and violent earthquakes. Floating gas mines, similar to ones on the pre-terraformed Venus have been established above its clouds, mining valuable gases from them. These stations are automated and can be left self operating for a week before workers come an collect the gases they've mined and ship them off elsewhere.
Tenq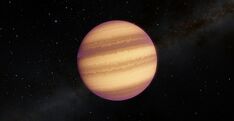 A small ice giant in the mid-region of the Talou system. Similar to Tekka, Tenq has floating gas mines in its atmosphere, mining traces of hydrogen, helium and methane. As Tenq is much bigger, small automated mining drones are deployed by the stations, flying around the planet for a few earth days, scooping up gases before returning to their stations.
Xeona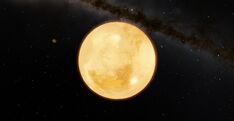 An S-class dwarf planet home to several outposts that act as ports/hubs where travellers can stay, or refuel their ships before continuing on their journeys. These outposts are nestled within craters, and contain shops, eateries, hotels where visitors can stay and starship docking bays. The employees and managers are the only ones who actually live in these outposts, residing in small apartments, however employees are allowed to have a week or two off to visit family or go vacationing etc.
Zubengeuse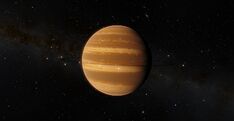 A gas giant and furthest planet from Talou. The planet posses a ring system and is orbited by 21 moons, all being asteroids. Zubengeuse has an abundance of hydrogen in its atmosphere which is collected and taken to refuelling stations in orbit around the planet.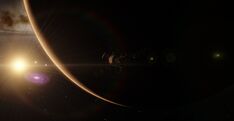 Community content is available under
CC-BY-SA
unless otherwise noted.