TIPO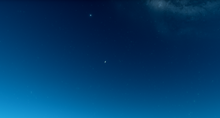 The TIPO, located on RS 0-3-63-622-11558-0-0-0 7a, is a newly founded place where photos of intergalactic space can be taken, with the comfort of a planet to stand on. The image shown here is a 15 hour exposure with a 45 degree FOV like most other pictures on the wiki, that shows the planet's night sky. Those aren't stars, those are galaxies. What makes this planet so ideal is that it's in a galaxy, but at the outer edges of it, allowing for good photos of other galaxies.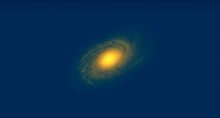 Other than that, this planet is just for astronomical observations.
SE v0.990
Community content is available under
CC-BY-SA
unless otherwise noted.