Tundra.com, Inc. (/toon-dra /), is a mega intergalactic technology company based in Mars, Sol System that focuses on intergalactic e-Commerce, galactic digital streaming, and artificial intelligence. It the largest and most valuable technology company that is based in the Milky Way galaxy.
Tundra is the largest universal e-commerce marketplace, galactic streaming provider, and artificial intelligence provider that still exists as of 200000 CE.
Tundra was founded by Martin Vogels on December 1st, 2149 CE in Mars. The company originally started as a cheap alternative to electronics and e-books but later then expanded to software, apparel, foods, etc. Tundra also has a premium subscription called Tundra Galactic, which promises an intergalactic express delivery and 10% off to any items on their first-day subscription.
Tundra also provides a free intergalactic streaming service called Tundra.tv which is accessible to more than 60+ billion galaxies (service availability may vary due to networking connections and galactic provider issues). Users can stream games for trillions of audiences to view galactic-wide. Tundra also has a publishing firm, Tundra Press, a film studio, Tundra Studios, a cloud service, Tundra Air, and a user online marketplace, Tundra Marketplace.
Products and Services
Tundra offers a variety of product lines available at their website including several streaming services, media (DVD's, books, games, software, etc.), consumer electronics, feminine products, gourmet food, intergalactic groceries, hygiene products, industrial & scientific supplies, rare jewelry, consumer items, tools, ship items, sporting goods, and more.
Tundra has a separate retail website for various systems and galaxies and offers free intergalactic shipping to over 1k galaxies.
Tundra Galactic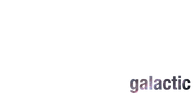 Tundra Galactic is a paid premium service offered to more than 60+ billion galaxies that promise express intergalactic delivery to any products and a 10% off to any items bought on their first-day subscription that are unavailable to a free Tundra user. In the year 200000 CE, there are more than 10 quintillion subscribers in the universe.
Subsidiaries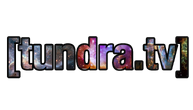 Tundra TV
Tundra TV is a live streaming platform for video gaming content, available for free throughout the galaxy.
The platform's rapid growth allowed for the prominence of major intergalactic esports events on the service and gaming expos. As of 200000 CE, the platform has over 5.1 sextillion users and 53 quadrillion broadcasters.
Tundra Movies
Tundra Movies is a movie streaming service and provider and a subsidiary of Tundra Inc. The platform provides the latest cinema releases and has a monthly subscription fee of 10 C-Units.
Tundra Galactic users can stream and watch all the latest cinema releases for free after the movie's premiere.
Tundra Space
Tundra Space is an intergalactic cargo liner that exclusively transports Tundra products to systems and galaxies.
Tundra Marketplace
Tundra Marketplace is a separate website for Tundra that allows users to sell their items and goods to other users with free intergalactic and planetary delivery service. The platform also provides Tundra Galactic subscribers services and perks that are not available to a free user.
Tundra Press
Tundra Press is an intergalactic book publishing subsidiary of Tundra Inc. Tundra publishes electronic books via on their website or the Tundra Appstore.
Tundra Catering
Tundra Catering is a catering service provider for travel liners and a subsidiary of Tundra Inc.
Tundra Orbital
Tundra Orbital is a subsidiary of Tundra Inc. and exclusively operates only in orbital stations.
Tundra CUEN
Tundra CUEN is an off-shoot branch of Tundra, which has been built to operate inside the Commonwealth of United Economic Nations. The primary reason for Tundra CUEN's existence is that the CUEN has a large difference in corporation management than the CoB does, and as a result a section of Tundra had to be sectioned off to follow these guidelines. Currently, Tundra CUEN operates the most in the Saykya System, branching out through to different CUEN nations.
Gallery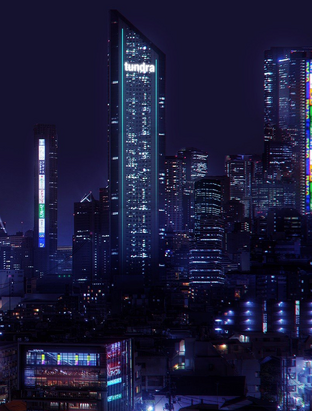 Community content is available under
CC-BY-SA
unless otherwise noted.